About Us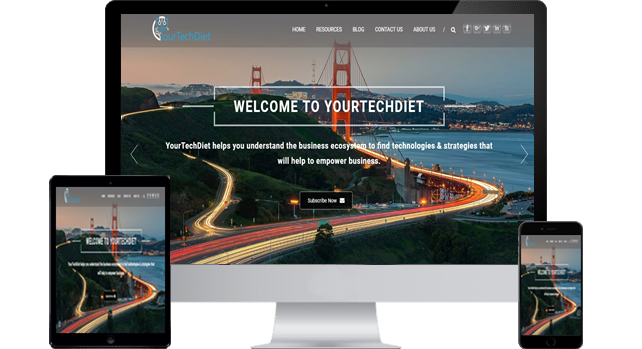 YourTechDiet is the most refined repository of content for professionals, currently serving thousands of B2B partner sites worldwide.

YourTechDiet helps IT decision-makers identify technologies and strategies to empower workers and streamline business processes.

Yourtechdiet has a remarkable collection of news articles from the technology world.

YourTechDiet makes it very easy to focus on our areas of interest with the way they have categorized their huge collection of resources.

A one-stop solution for people researching a variety of areas in technology.

Yourtechdiet is a future-oriented website which provides amazing advisory and research services.

The perfect destination for people looking for tech innovation, ideas and solutions.

Talking about YourTechDiet, one cannot possibly miss mentioning their exhaustive collection of tech articles. Explicit and precise.

Martina Ivanovich
Strategic Planning Manager
Their to-the-point and well-written articles makes them the preferred choice as information source.

Brilliant publication that mines the latest knowledge and insights in technology.