In a progressively digitalized era where cloud computing is being seen as the ultimate way to increase efficiency, leverages every key resources, gain competitive advantages through cost-efficiency, data flexibility and elasticity, Amazon Web Service (AWS) a pioneer to cloud service platform provider, has become a house whole name in the cloud computing world rivalled only by bare few other service providers in dominance over customer base.
What is Amazon Web Service?
Amazon Web Service (AWS) is one of the top Cloud Services Platform provided by the world's #1 online store- Amazon.com, which allows users of the service to leverage the same infrastructure that has profitably powered the MNC.
Amazon Web Service (AWS) ensembles an impressively vast range of products and solutions which they have broadly categorized under computing power, database storage options, networking and databases, content delivery. All services specially created for businesses of all sizes to scale and grow.
So essentially, if you are looking for a platform to manage your computing resources online, depending on your specifications, Amazon Web service (AWS) can be your best option as the third party for your storage and computing needs, which we all got to admit, is fundamental for every business in this era.
Amazon Web Service (AWS) services list
In brief, here is the list of services provided by Amazon Web Services.
1. Compute– Amazon Web Service provides services related to computing workloads such as LightSail It automatically deploys and manages to compute, storage and networking capabilities required to run your applications.
2. Storage– Amazon Web Service provides services related data storage such as S3 (Simple Storage Service) Storage service of AWS in which we can store objects like files, folders, images, documents, songs, etc.
3. Database– AWS provides services related to database workloads such as RDS (Relational Database Service) which allows you to run relational databases like MySQL, MariaDB, PostgreSQL, Oracle or SQL Server.
4. Migration– AWS provides services for transferring data to or from the AWS Infrastructure such as SMS (Server Migration Service) which lets you migrate on-site servers to AWS easily and quickly.
5. Network and Content Delivery– AWS provides services or isolating your network infrastructure and faster delivery of content such as VPC (Virtual Private Cloud) for you to you deploy all your resources. Also allowing you to isolate your resources and secure them.
6. Management Tools– AWS provides services which are used to manage other services in AWS such as CloudTrail for auditing AWS resources such as CloudSearch to create a fully managed search engine for your website.
7. Security & Identity Compliance– AWS provides services which are used to manage to authenticate and provide security to your AWS resources such as Inspector to get a report on any security vulnerabilities.
8. Messaging– AWS provides services which are used for queuing, notifying or emailing messages such as SNS (Simple Notification Service) to get notified in the form of email and SMS regarding your AWS services.
Five Advantages Of Amazon Web Services & How You Can Make Full Use of It.
1. The Easy-to-Use Approach
From its inception, AWS was originally intended to allow users to easily and safely compute data and host new or existing applications. It is built upon the primary motive to allow application providers, ISVs, and vendors can quickly and securely host their applications.
2. Amazon Web Service (AWS) pricing
There is no risk of paying for more than you need the platform for because thankfully, you are required to pay upfront to get access to its services. Instead, their pay-as-you-go pricing strategy allows users to pay just exactly for the amount of computer power, storage and other resources utilized, and not more by a penny! Bonus, Amazon Web Service Free Tier allows a free-of-cost, hands-on experience with Amazon Web Service for 12 months.
3. It's given priority to Security
With the increasing popularity of cloud service, the cyber-attack threat is also growing. Amazon Web Service undertakes the responsibly of securing its computing, storage, networking, and database services against intrusions. It also provides Amazon Web Service security services for extra measures
4. Get the best of Automated services
It's age of automation. With automation, save your precious time, give that a really good kick to efficiency and productivity to hike your profits. Amazon Web Service provides automation solutions such as Systems Manager Automation to simplify instances and system maintenance by deploying tasks automatically as per the users need.
5. Best of Both worlds- Global presence but secured regional services
Amazon Web Service has a global presence spanning over 18 geographic Regions (which is constantly increasing in number), but in a smart move, Amazon Web Service physically segregated the regions into smaller zones, termed as Availability Zones (AZs), each zone isolated from Availability Zones (AZs), to provide a secure environment. Meaning, system errors and failures arising in one Availability zone will not affect other Availability Zones.
Conclusion
To put it in simple terms, whether you are a developer looking for a platform to develop that great idea a mobile app or an organization finally moving to cloud computing to manage your ever-growing fatter data, you name your reason, but you now have a slight idea of why Amazon Web Services just may be the one you are looking for.
Recommended For You: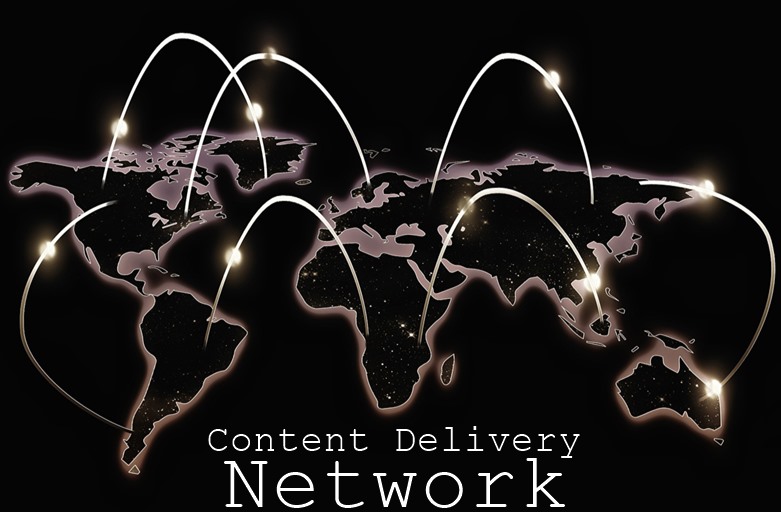 What is Content Delivery Network and Why is it important? 
 Software-Defined Networking: Why SDN Is Considered Future of Networking?