As we all know data mining is simply the collection, filtration and analysis of data from various databases and websites to derive useful information.
Data mining is widely used in doing analysis for products, consumers, marketing research, getting trends related to multiple industries.
We can get insights to the profiles of the users who are getting services of our business and also examine their consumer behavior regarding some products and services which we provide.
Top 8 Use Cases of Data Mining Across Different Industries:
In this first case, we'll see how Vodafone used data mining to improve its business processes. Vodafone is one of the largest mobile telecommunication company of the world with more than 500 million subscribers and its operation is as vast as its presence in 26 countries.
Vodafone with the help of Celonis' mining technology, were able to dive deep into their data and draw very useful inferences which made all their process related information completely transparent. This was done in collaboration with Vodafone's SAP HANA system.
How exactly was Celonis useful in data mining process:
Bottlenecks and crucial operations were identified.
Any deviants from the pre-set standardized process were identified.
Potential to bring any substantial improvements was recognized.
In addition to the above benefits, Celonis managed to improve the operational process at Vodafone. Employees no longer needed to be rigid with their activities. Any inefficiency was easily identified by the mining process and so the employees were not required to spend any time into problem serving and were directly served with a solution by the newly developed data analyzing system.
Let us now look at the data mining strategy adopted by T-Mobile.
T-Mobile, one of the largest telecom companies in the USA adopted a big data strategy which helped them bring down the unsubscribe rate down to 50% and that too in a single quarter only.
They collected all their user data and combined it to derive a digital data strategy to see what problems are being faced by their and why exactly are they making the switch. They collected data, visualized it and analyzed it. This included sentiment analysis, billing analysis and drop call analysis as well.
By doing all these analysis they came to the conclusion and finally took some correctional measures to make a remarkable comeback in the telecom competition in the USA. The numbers of losing 100,000 subscribers in the first quarter, came down to 50,000 by the end of the second quarter.
Walmart, being the retail giant that it is, had to invest in big data as well. They took to it to gain insights for the workflow of their businesses which included eCommerce, supply chain etc.
For their pharmacy business, Walmart started analyzing the number of prescriptions which are filled by the consumers just to see what is the buying pattern of consumers and at what time of the month the sales figures are at their peak.
Also, they used data mining to derive the data in regards to the time, they need to have more personnel at the counter to handle the crowd.
Walmart also used data analytics to make changes in the product display at its stores. This boosted their sales considerably.
Amazon, the world's largest e-commerce website uses data mining to deliver products to you. They keep a note of your previous orders and how active you're on their website; be it viewing products, clicking links, or adding things to your cart etc.
They have made an algorithm which manages all these things and gives insights about each user to the administrator. Amazon also uses pre-stored data to deliver products to the consumer's place without letting them having to enter their complete address.
Logins help Amazon identify user's addresses. Users would only need to select between home, office and others and rest is taken care of.
Data mining has helped Amazon in delivering accurately and reducing the cost of supplying and distributing products.
Cardinal health is an American MNC which follows a simple principle of "More Data, More Insights, More Savings". With this they believe that the right people and the right tools can effectively help you in analyzing and interpreting the data.
To gain such insights they follow a team based approach in which teams are assigned work accordingly. Let us look at some of them:
Their accounts team creates reports and insights and shares it with users, giving an idea of the rates and fees.
The distribution and supply chain team keeps a track on customer's data, so that they can improve their freight process.
They also have an analytics team which mines data to improve the information level in the organization, so as to boost decision making abilities of the organization.
They also use data from the shipments which are made available to the customers to improve their freight management, tracking the shipments and estimating the time for delivering the products. Using the processed data, they could maximize the profits and reduce the cost of shipping.
The Department of Justice started investigating the scam related to healthcare around September. The scam was as big as $2.1 billion. This was related to cancer genetic testing and is considered one of the biggest healthcare fraud done till date.
The scammers targeted the old people and made them sign up for cancer genetics testing, which is considered to be unnecessary. The agencies got an alert for it, this year and thus the scheme was shut down by the end of September.
The DOJ adopted data mining techniques in order to investigate and analyze the case. This helped them in targeting the one's who have committed this fraud.
Data mining and the analysis of data helped the DOJ to bill the patterns which were extremely suspicious. Example, in case, you come across a doctor who is providing the same services to all its patients at different rate. It started the suspicion.
Many of us use Netflix for streaming web series and movies. You might wonder how you get similar movie recommendations. This happened because of data science.
Netflix uses an algorithm to provide recommendations to its users about the similar things to watch. The algorithm uses data to predict the taste and preference of the user and then provide users with the desired results.
Netflix also uses an algorithm that help them in ranking the movies and TV shows in which their entire customer base is showing the maximum interest.
We all love Spotify and rely on it for listening on the go music. It is one of the largest on the go music services across the globe.
Spotify is known for its use of technology and data mining techniques to cater the large number of its subscribers who are listening music every minute. They keep a track on the users activity like which device they are using, what type of music they are listening to and how much time they are spending on the application.
They use all this data for their decision making purpose. They use collaborative filtering to recommend visitors to the similar type of music.
Spotify also uses audio analysis. This technique helps Spotify suggest new music to its subscribers.
One more thing, Spotify uses natural language processing technique. This is done by combining data with machine learning. This helps Spotify analyze the meta data, and articles related to that song which has information like artist, lyrics and a few more related things.
With this they can recommend user with other songs. By adopting such techniques Spotify makes sure that its subscribers are getting what they want and also they are getting the suggestions based on their taste and preferences.
Conclusion
With so much of data at our disposal in today's time, mining has certainly played a vital role in the development and progress of many organizations. It is very helpful in the decision making process as well as in implementing new strategies to minimize the errors and maximize the profits.
Recommended For You:
Big Data Adoption Trends in 2019
Latest Data Storage Trends for 2019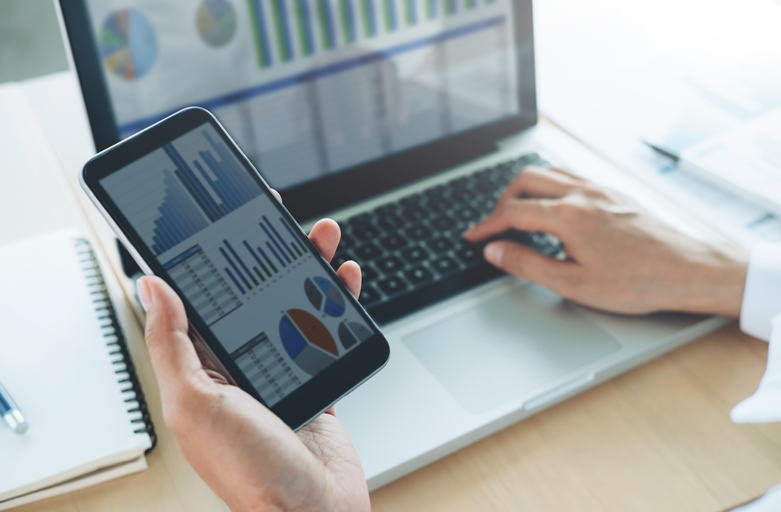 How can Business Benefit from Real-Time Data Analytics?