Howdy readers, I welcome you with both my hands pressed against each other and fingers pointing upwards, like the Indians do. I love Indian culture. But that's not my topic for today. My topic for today is digital experience platform architecture.
We all know how important going digital is for every company to stay competent in present times. There would hardly be any organization which isn't taking the digital route. Rightly so, because with going digital, you can reach larger audience with faster speeds than any other traditional methods present today. But what is digital experience platform?
Digital Experience Platform (DXP) is a software framework which helps in engaging audiences across numerous digital touchpoints. DXPs are used by organizations to build and improve their websites, mobile applications and other platforms continuously.
What we can understand from this definition, is that there are two important principles, integration of multiple technologies controlling various touchpoints and one platform acting as a centralized control center for this whole experience.
There's another thing which provides this kind of experience i.e. a content management system CMS. A CMS deals with delivery of the content which is essential for digital experiences while a digital experience platform architecture is such that it goes a few steps further to provide automation and smart delivery across multiple portals, websites, applications and more. Let's know more and in detail about the digital experience platform architecture.
First of all, there are multiple touchpoints like mobile applications, website, text messages, kiosks and more. These are actually the output of all the architecture and the step where customers are in contact with the products or services.
These are the interfaces with the help of which touchpoints are decided. These business applications are the ways of the promotions and the bridge which takes the information about products and services from company's data base to the touchpoints. There are 4 main components in this suite.
Marketing
Main work of this automated system is creating awareness about the offerings and helping with aspects like lead generation and brand management.
Commerce
This part takes care of digital transactions. It is the primary system that takes care of the transactions. You can see it like a point-of-sale transaction in a brick and mortar store. In present times, e-commerce is beyond just the digital stores.
New way of promotions have paved way for different and increased number of payment fronts like Instagram, Facebook and a few more like those.
Sales
This step takes note of all the revenue. This part takes care of the planning and execution of all the finances. Various functions which come under the sales umbrella are sales orders, incentives, commissions and contract management.
Service
Like the name suggests, this is the part where all the post-sale services are taken care of. This is an important component because putting this in order can certainly lead to improved customer loyalty.
A company can't deliver a well-connected customer experience if all its systems aren't working in coordination. There are various ways in which a customer interacts with a company's offerings and if different systems in a company aren't integrated, there's no way of knowing how they are interacting with the company.
Most companies aren't able to innovate in time or fall short in funds to fully integrate their systems to create a good digital experience platform architecture and provide the best and flawless digital experience.
So, it is imperative for companies to have tools which help in integrating different technologies and cooperate in decreasing the cost of developing and maintaining such systems. It also helps to have excellent APIs.
This step will give you an idea of how important integration is, which we were talking about in the above point. The foremost and one of the major application of the company's integration competency is to create a complete customer profile.
Many companies claim that they have a customer 360 program onboard but inspite of that companies struggle to apply this in reality.
In today's time, customers use multiple devices and bounce from laptops to mobile to desktops, not to forget their multiple identities (different email ids) so it becomes that much more to craft a single plan for them.
With companies realizing the value of data, the customer have also grown to realize the importance of their privacy. They want to control their information. A few things companies want to take care include delivering full transparency, delivering strong security and most importantly taking strict measures for maintaining privacy. With the present regulations like GDPR, LGPD and CCPA, privacy has become more crucial a factor.
Another pivotal concern that companies must address is generating a complete description of the customer's patterns and behaviors. It'll help them to create a personalized experience for each customer because every individual is different and they need to target every single one of them, otherwise competing industries will do for sure.
Now that your company has done everything to engage customers, how can they know if their efforts are generating results or not? Simple, business intelligence solutions and analytics are the answers.
Now the question is how to do that. The answer lies in the digital experience platforms. Latest digital platforms are equipped with tools necessary for collecting the data, defining and tracking KPIs etc. These systems also consist of advanced features like artificial intelligence and machine learning. It depends on the company to extract the best value out of these tools.
Most companies are now shifting to the cloud, while many companies are still using the hybrid of on-premises and cloud infrastructure. In digital experience platform architecture it is important to have a cloud infrastructure as the platform has to deal with the holistic view of past, present and future as well.
Also because the platform architecture should be able to integrate with legacy on-premises and next-gen applications. It is important to make your digital platform future-proof.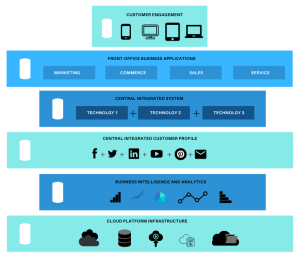 Now that you know the full architecture of a good digital experience platform, it'll be easier for you to design the best digital experience platform architecture and provide the best-in-class digital experience to your customers.
Recommended For You: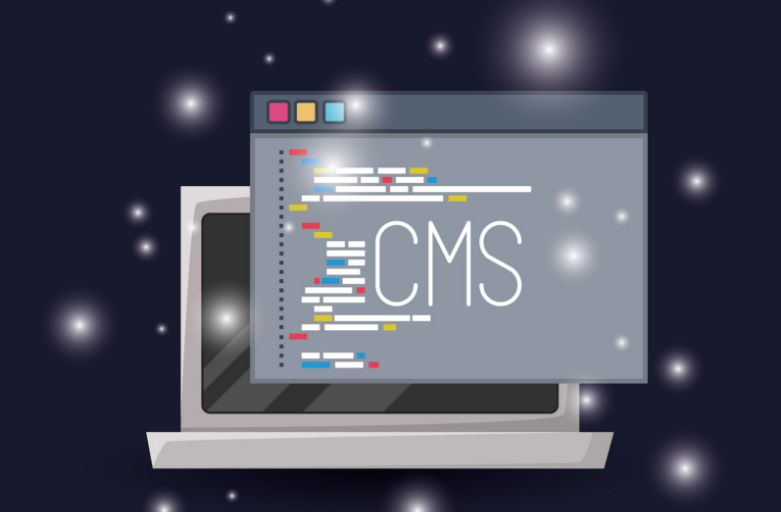 Best Practices for Building a Web CMS Architecture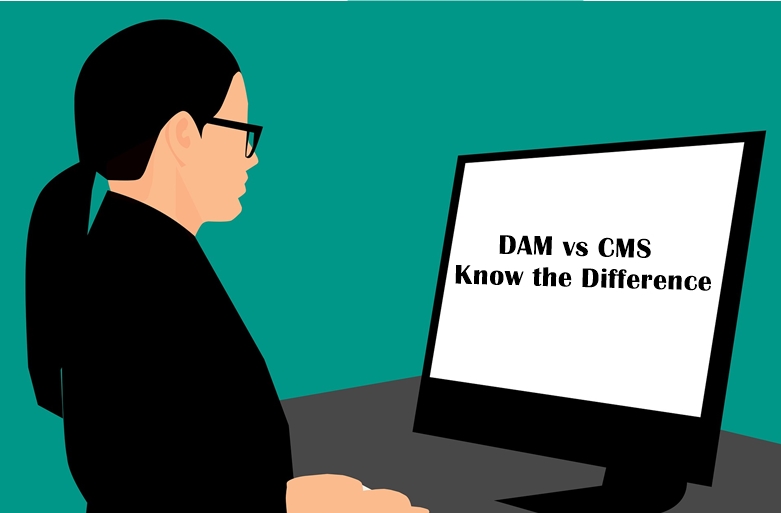 DAM vs. CMS: Do these Management Systems work better in Collaboration?