How do you develop an impressive website? You and I are on the same page if you thought of good content, striking images, good pages or music and videos in some cases. But with all these, comes a responsibility to manage and update them on a continuous basis. Doesn't matter what your website is about, be it blogs or news, you want your website to be dynamic instead of some static one.
Here's where content management systems (CMS) jump in. CMS handles all your content with ease. Ruby on Rails based CMS have various benefits like flexible layouts, numerous designs, personalized print markup language, a repository full of plugins by default like for SEO and also you can even develop your own extensions. Many of the Ruby on Rails based CMS are open source.
A ready CMS saves you an ample amount of time, however choosing the right one is a different story altogether. But don't worry, we'll name one of the best Ruby on Rails based CMS in 2019. So, get your cup of coffee and enjoy the blog ahead.
For a long time now, Refinery has been on the top of the list and for sure it's one of the best Ruby on Rails based CMS in 2019. The reason behind its top run is its advanced functionality. Some of the notable features being, a lengthy list of extensions, built-in image editor, contact forms, built-in multi language support for Amazon S3 cloud storage.
However, the interface and feel of the CMS is very basic.
Second on our list is another topnotch rails-based CMS, Chameleon CMS. One feature that I like about this CMS is that you can categorize content on the website. It comes loaded with themes and plugins so you can customize the feel and look of the website anytime.
This CMS not only categorizes content but also users like editors, publishers and administers. There's also an admin panel. One other function which is important to mention here is the advanced contact form, which allows you to drag and drop certain things like buttons etc.
This CMS is more about blogs. Using this CMS, blog posting is just a matter of minutes, be it corporate or personal. This CMS not only manages the assets but also supports snippets and HTML layouts.
Using this CMS, website can only be created via a special command line interface known as Wagon. To avoid complexities, addition of content types can only be done once the whole website is developed, and then only changes can be done to the production site and the content can be managed.
This CMS is best suited for small web development teams where people have a know-how of a HTML. Like its unusual name the CMS has some unusual functionalities but on the better side. This content management system uses tools different than those in rails-based content management systems. This system is equipped with a CodeMirror text editor where you can manually change layouts of your HTMLs. However, for this to be done you need to learn some custom tags specifically made for this CMS.
This system uses I18n (short for internationalization) gem that provides easy-to-use framework to translate applications to languages other than English. One notable feature of this system is that one can mirror websites with the same structure. Therefore, if you are changing the template on one website it'll be reflected on mirrored website too. Convenient isn't it!
One of the oldest open source Ruby on Rails CMS, it boasts of close to 200 extensions. However, not just known for its visual looks, this system possesses a smooth and candid interface with just four main tabs and a few sub-tabs.
This system lets you manage everything from documents to videos and more. There's also a feature where you can edit the CSS and JavaScripts. Radiant CMS allows you to create a template in plain HTML. Radius is the Radiant CMS's own template language which is a big plus. This way same template logic can be used for numerous different articles.
Alchemy is not one of those complete CMS solutions but more of a CMS builder type in which you can build the system which suits you the best. However, this is a very onerous process but at least you can modify it according it your liking. This CMS will surely be a favorite among the developers as it comes with an informative documentation.
Alchemy actually bifurcates the developer and the content part. This means content can only be accessed by content managers and HTMLs can be accessed by developers only. This content management system uses the TinyMCE richtext editor, which is one of the most popular text editors.
If there's a CMS solution which shows promising opportunities, then it is Spina CMS. It is one system which is being developed continuously. It boasts of a good interface for user, permission management, managing SEO and more tasks. It also comes with a functionality which is one of my favorite, the drag and drop feature.
However, few important features are missing in its HTML editor. This CMS may not provide any out-of-the-box features but consists of some small but important features like this one which is famous among SEO managers, it allows addition of a redirect URL for an article. It also has a support for latest versions of Ruby on Rails with some SEO tricks up its sleeve.
Like we say, last but not the least is our Scrivito CMS solution. This solution's main goal is to change the content without the need to change the code. It boasts of a widget like interface where everything is modular. All the content in this system is stored in the cloud.
It supports functions like password protection in editor mode, drag and drop functionality, number of widgets and it uses a responsive web design as well.
Ecommerce and some complex sites having huge traffic are the ones which can benefit from Ruby on Rails CMS. But if your goal is to have an appealing online presence or to build a simple website, I would suggest you go for WordPress.
Here are some benefits of WordPress over Ruby on Rails
WordPress comes with tons of pre-built themes and templates.
Load of plugins are available.
CMS such as WordPress are PHP based, which is a widely accepted programming language.
Easier to use than other Ruby on Rails-based CMS's
Recommended For You: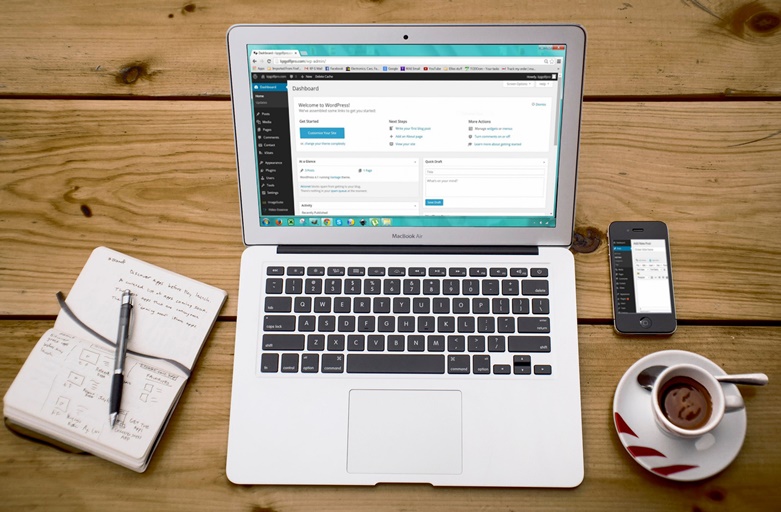 Best CMS (Content Management System) Platforms in 2019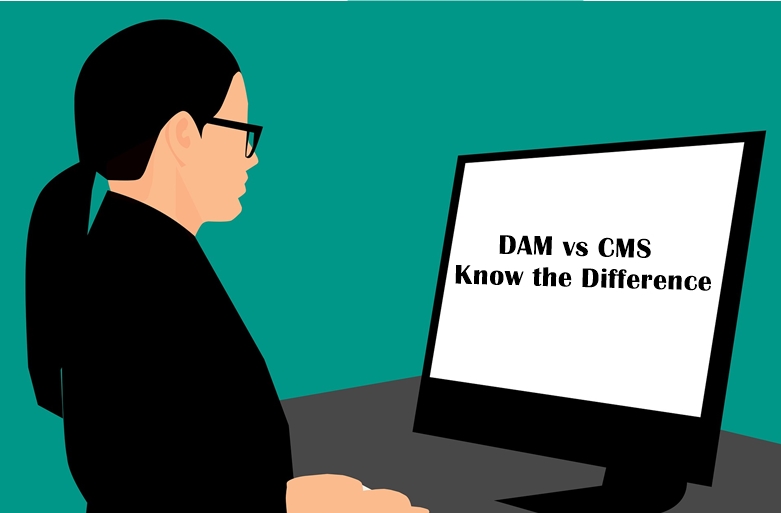 DAM vs. CMS: Do these Management Systems work better in Collaboration?